Location, location, location?
Sure. But for the accommodation provider, it's also all about occupancy, occupancy, occupancy.
If your travel business focuses on accommodation – maybe you've negotiated your own contracts with niche hotels, ski chalets or holiday villas – then the chances are that occupancy rate is on your mind. After all, what good are empty rooms?
That's why JFA's accommodation reservation systems are focused on giving you the greatest flexibility of sales channels, so that you can maximise your occupancy and generate the best return from your allocation of rooms.
That means that not only can you generate reservations for your accommodation via your own sales channels – typically the reservations centre and online via your own customer website – but you can also distribute your allocation of accommodation through 3rd party sales channels such as global 'bed banks' or directly via your own B2B website.
All powered by a single JFA solution.

Get maximum exposure for your properties
Increase reservations by opening up your allocation of rooms to 3rd party bed banks and hotel aggregators, in addition to your own direct sales channels.

Up-to-the-minute availability and pricing
All pricing and availability data is managed by a single system – meaning that information is up-to-the-minute, regardless how the customer makes their reservation.

Powerful operational functionality
Simplify the day-to-day operations – both for your business and staff in-resort – with automated rooming lists, room requests, confirmations and availability alerts.

Easily combined with other reservation types
As a core part of the Diamond Reservation System, accommodation reservations can be easily combined with flights, transfers and other extras.
In-house reservations
Powered, as it is, by our core Diamond Reservation System, it goes without saying that you can offer accommodation reservations via your own existing sales channels.
Just like our Tour Operator solutions, you can centrally manage your allocation of rooms (by a simple upload of rooms, pricing models, availability, and so on) and you can choose whether reservations are made by your reservations agents in the call centre, directly by the customer on your own website, or a combination of both.
As with all of our solutions, you can set pricing and availability based on sales channel if you wish – enabling online discounts, or special call centre-only deals. On top of that, all rooms can be priced based on occupancy or per room, using flat rates or based on your own margins.
Distribution to 3rd party sales channels
To really maximise your reservation rates, you can choose to offer your accommodation via 3rd party 'bed banks' in addition to your own sales channels.
Using standards-based web technology, your accommodation reservation system can dynamically 'talk to' a variety of global accommodation systems which, in turn, distribute your rooms to other tour operators and travel agents around the world. And, with our real-time, dynamic 'request and confirm' functionality, you can be sure that your availability and pricing rates are always up-to-the minute.
Sounds complicated? See our detailed product information, or just get in touch and we can talk you through it.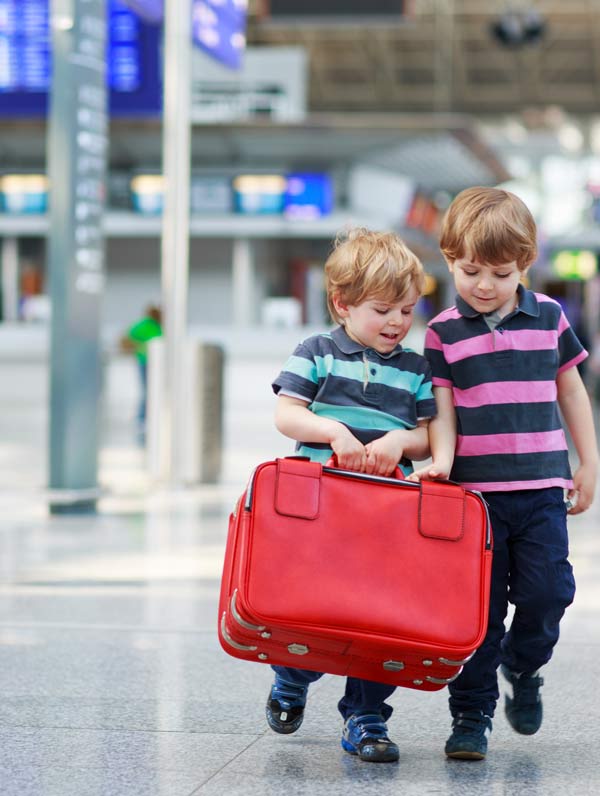 Travel Agent Distribution
If travel agents are part of your distribution strategy, then that works for us.
Diamond's comprehensive travel agent area allows you to set up and manage anything from single independent travel agents to large groups and chains. Here you can manage contact details and credit limits, as well as setting commission levels.
Diamond also supports many of the standard industry Direct Debit schemes such as ABTA's SPS, World Choices ACAS and the TTA's TAPS scheme.
When it comes to selling your product to travel agents, Diamond has it covered!
Insight & Operational Reporting
The Diamond Reservation System offers a full operations suite which holds an in-depth reporting system accessible 24/7 through a web browser. This is a powerful tool offering staff in resort, at the airport or in the office, full access to booking information and reporting functions.
Diamond has been designed to offer the most power and flexibility possible for users to be able to control their content. All of our reporting databases, whether financial, operational or commercial, use Microsoft SQL Server. With this in mind there is the facility to export a report to Excel, email it, view on screen or print.
This offers the additional benefit that users of tablet PCs are able to run reports in resort or at the airport, or react to a business situation immediately and see all relevant information. The answer to a problem in a resort should no longer be "Let me get back to the office and check…".
From a finance perspective, Diamond Banking allows you to drill down to transaction level detail. As well as having functions such as multi-currency as standard, Diamond Banking has been designed to give you ultimate flexibility and control with its dynamic configuration.
Customer Relationship Management
Customer Relationship Management, or CRM functionality is the latest edition to JFA's Diamond reservation system. It allows your travel business to become truly 'joined-up' and customer focused, by maintaining your customer records as a core part of your system.
Rather than the customer simply being a 'name on a reservation', the customer's details – along with their reservations history, communication preferences, contact history and more – are all stored centrally within your reservations system. This means that all customers can be uniquely identified, and all of their interactions with your business can be recorded and tracked.
Fundamentally, this allows you to have a genuinely joined-up system – empowering your reservations agents and office staff to understand the bigger picture of the relationship between the customer and your organisation. At a glance, reservations agents can see all active and historical reservations made by the customer, along with any previous or ongoing communications, and more – adding real value to all customer contacts.
Additionally, having access to this level of customer data allows real insight into customer reservations behaviour and preferences, which can be used to influence not only operational decision making, but also longer term business improvement.