Transfers, car hire & excursions
---
Offer the complete holiday package with integrated reservations for airport transfers, resort car hire, tours, excursions and more.
For those travel businesses offering full holiday packages, managing all of the associated holiday extras is a must. From making sure that your guests have a hassle-free transfer from the airport, to offering excursions to the must-see sites in resort, managing these 'extras' efficiently can be key to providing an unforgettable experience.
The Diamond Reservation System is designed to handle not only the core parts of a travel package such as flights and accommodation, but also all of the associated extras that you would expect. These extras can be packaged and incorporated within the overall cost, or sold as optional additions.
The Extras module within Diamond is wide-ranging and flexible. It allows you to link extras to specific accommodation, locations, or airports. You can make them compulsory or optional; you can even use extras to discount should you wish.
Key information
Incorporate excursions and theme park tickets
Package-specific extras such as skis and boots
Co-ordinated airport transfers
Specialist car hire functionality
Highly Flexible
Multiple categories available
Flexible pricing & availability
Business rule-driven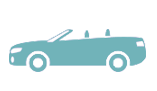 Advanced Car Hire Options
Default vehicles & upgrades
Optional extras (GPS, child seat etc)
Set up and manage multiple providers
Highly configurable
Integrated or stand-alone options
Configurable business rules
Highly flexible application
Up-selling opportunities
Generate increased revenue
Offer up-sell opportunities
Convenience of a one-stop-shop

Standalone or Packaged Solutions
Diamond's 'Extras' functionality allows you to create and sell extras as either standalone products, pre-packaged, or as separately priced components on a reservation.
All of our 'extras' functionality can be operated either as part of a complete travel reservation package, or as a standalone item – so your system can just as easily be used to create reservations specifically for your own tours and excursions as it is to incorporate extras into a complete travel reservation package.
You can determine whether extras are optional, or are automatically included on selection of another product, with all the dependencies being managed by logic and business rules built into the system.
When it comes to selling, choose your sales channel, from web to call centre, down to a specific travel agent if you wish. Diamonds capabilities are extensive in this area, talk to us to find out more.

You make the rules
Don't want to offer skis and boots for a summer villa holiday? No, neither would we.
All of the components of the Diamond Reservation System are controlled by logic contained within business rules that you define. This means that you have ultimate flexibility over what options your reservations agents and customers on your website are offered – ensuring that you are able to offer the most appropriate selection of options at all times.
In practice, this means that you can offer excursions that are appropriate for the location (even down to the accommodation or gateway level), extras that are relevant to the holiday type, and only offer upgrades when a particular product has been selected.

Specialised car hire functionality
Car hire can sometimes be a complicated area – and as a result, we have designed a unique category of reservations built for vehicle hire from the ground up.
On top of the core functionality of other reservation types, our car hire category allows you to make quick work of the flexible pricing and availability structures that are required for different grades and types of vehicles. You are able to set default vehicle types based upon your own booking criteria, and then offer extra-cost upgrade options.

Affordable, scalable & accessible
JFA's solutions are designed to be flexible and scalable, and do not require any significant capital expenditure or technical hardware.
Solutions are priced based on your volume of reservations, meaning that they are affordable for small and large organisations. And with fully hosted solutions available, JFA can take care of all of the technical requirements – meaning that all you need to manage your reservations is a web browser and internet connection.