Built by tour operators, for tour operators
Since 1991, JFA Systems has been creating reservation systems for the tour operator sector.
We understand what it takes to create the perfect holiday package, and so our systems have been constantly refined to streamline the process for the customer and your business.
Whether the reservations are being made by your in-house reservation centre staff, or directly by customers online, our focus has always been to make the process quick, convenient and underpinned by your own business logic.
Our systems are built to be ready to manage all types of reservations – from flights and transfers to accommodation and extras. We'll work with you to understand which components you need, and then tailor our solutions so that they fit how you run your business.
You can choose to use a single component – such as flight reservations only – or you can use any combination of the different components (e.g. flights, transfers and accommodation) to create fully 'packaged' solutions – whatever suits you.
In all cases, your ability to easily create the optimum travel solution for your customer results in reduced complexity, enhanced customer satisfaction, lower call durations for reservations calls and reduced customer follow-up contacts.

Simplify your business
Simplify your reservation processes with the Diamond Reservation System. Manage all components (flights, accommodation, extras) in one system, seamlessly combining in-house and 3rd party products.
Call centre or Customer Website
All reservation functionality is available to in-house reservation centre staff, and online via your customer website. Easy integration into existing sites, or choose a complete hosted website solution.

Customer-centric reservations
Get your customers' holidays off to a dream start with convenient, quick reservations for flights, accommodation and all extras – regardless of whether they book online or via your reservations centre.

Powerful reporting & insight
Comprehensive management information and reporting, allowing you to better understand your business and empower your in-resort representatives with complete customer and booking information.
Flight & other Transport Reservations
The Diamond Reservation System allows you to easily and conveniently incorporate transport reservations – whether flight, rail, sea or coach – into your holiday packages. It naturally allows you to create both packaged offers, and the ability to select flights/seats at the point of reservation.
Offer your own allocation of seats
If you have negotiated your own allocation of seats with a provider – such as full charter flights or block seat bookings of any kind – then these can be easily loaded into the system, and made available to reservations staff and online customers. You have the flexibility to choose whether you pre-package the seats with your accommodation products, or create the transport/accommodation package at the point of reservation.
Dynamically access 3rd party transport providers
Alternatively, Diamond can dynamically access a range of 3rd party transport products from distributors such as Amadeus or Multicom. We also have a host of direct connect APIs to partners such as Easyjet, Monarch Airlines, Voyages SNCF/Rail Europe, P&O, Eurotunnel and Gold Medal Travel. Using our pre-built integrations gives you vast access to major airlines and transport providers across the globe.
For ultimate flexibility …
… why not use a combination of both? Using rules that fit your business, the system can be configured to offer the optimum selection of seats – perhaps prioritising your own allocation of seats first, and then finding availability from 3rd parties only when your allocation is sold out.
Seamless for the customer and reservations agent
Importantly, whether you are offering your own allocation of seats, 3rd party flights via a GDS, or a combination of both, the reservation process is seamless from the perspective of the customer and reservations agent.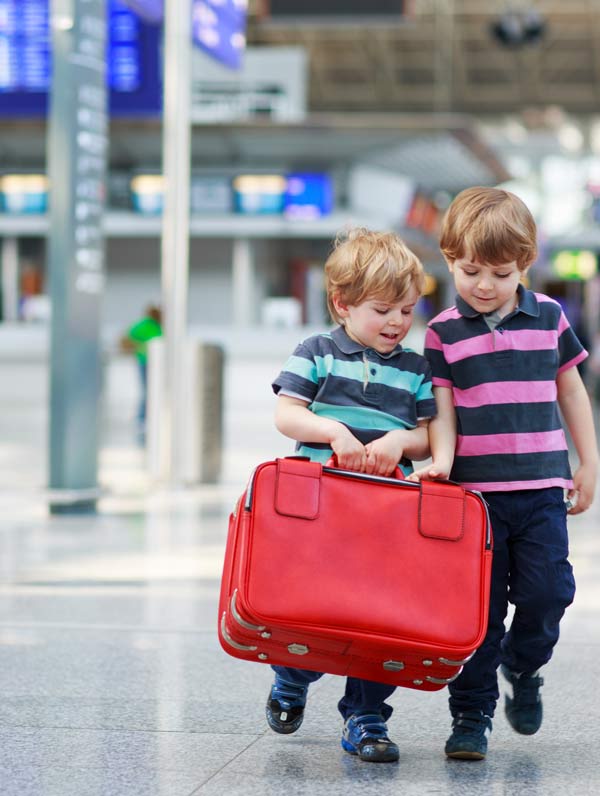 Accommodation Reservations
Making reservations for your accommodation products is a core requirement for most tour operators, and it is therefore at the heart of JFA's Diamond system. Your reservations staff and customers alike can quickly and easily view and book accommodation based upon location, availability, pricing and more.
And, in keeping with all of our systems, you have the flexibility to offer your own allocation of accommodation as well as 3rd parties' products via global distribution systems or 'bed banks'.
Supporting specialist and niche providers
For tour operators specialising in particular locations, or particular sectors (such as ski), then our systems allow you to focus entirely on your own accommodation properties. Whether you're dealing with hotels, chalets, villas – or whatever your niche – we will ensure that all of your products, availability, contracts and pricing models are uploaded into your reservation system, and available to your reservations agents and customers via your website.
Accommodation and pricing models to suit your business
We know that you need the flexibility to offer multiple reservations options, and so our systems come ready to handle occupancy-based, per-room and per-person pricing, as well as our comprehensive revision-based pricing models that enable dynamic changes to pricing without affecting existing reservations.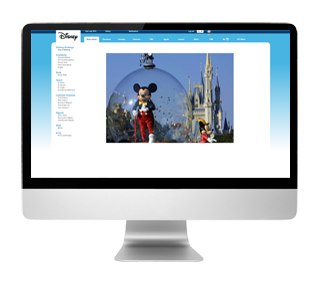 Transfers, Excursions, Car Hire & Extras
Incorporating extra products, such as transfers, car hire, excursions or ski equipment hire is a key factor for many tour operators, with the obvious benefits of offering truly comprehensive, one-stop shop packages to their customers – as well as enhancing opportunities for cross-selling and up-selling a broader range of products.
Using JFA's Diamond Reservation System, you can easily incorporate any combination of these extras, or even offer them as standalone products. You have the flexibility to choose whether these options are inclusive or chargeable, mandatory or optional, or even conditional on location or other components of the travel package.
Offer a one-stop travel shop
Tour operators realise that many travel customers appreciate the convenience and assurance of booking co-ordinated, integrated holiday packages – it simplifies the reservation process and gives them confidence that, for example, their airport transfers will be co-ordinated with their flights and accommodation, and that the essential extras such as ski passes, skis and boots, will be available when they need them.
With simple processes for uploading your extras options, and extremely flexible logic to determine how and when such extras are appropriate, creating the perfect, comprehensive package can be completed in minutes – either by your reservations agents or directly by the customer online.
360º visibility of the customer
Because all travel extras are treated as core components of the travel package in the same way as flights and accommodation, tour operators have complete visibility of the customer's reservation – both in the reservation centre, and in-resort.
With no special software required to access the systems, all you need is a browser and an internet connection – so even your in-resort representatives can see (and amend if you wish) your guests' full booking information, including complete details of all booked extras.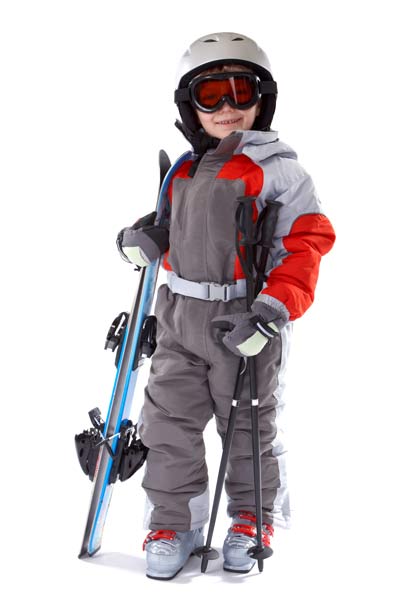 Travel Agent Distribution
If travel agents are part of your distribution strategy, then that works for us.
Diamond's comprehensive travel agent area allows you to set up and manage anything from single independent travel agents to large groups and chains. Here you can manage contact details and credit limits, as well as setting commission levels.
Diamond also supports many of the standard industry Direct Debit schemes such as ABTA's SPS, World Choices ACAS and the TTA's TAPS scheme.
When it comes to selling your product to travel agents, Diamond has it covered!
Insight & Operational Reporting
The Diamond Reservation System offers a full operations suite which holds an in-depth reporting system accessible 24/7 through a web browser. This is a powerful tool offering staff in resort, at the airport or in the office, full access to booking information and reporting functions.
Diamond has been designed to offer the most power and flexibility possible for users to be able to control their content. All of our reporting databases, whether financial, operational or commercial, use Microsoft SQL Server. With this in mind there is the facility to export a report to Excel, email it, view on screen or print.
This offers the additional benefit that users of tablet PCs are able to run reports in resort or at the airport, or react to a business situation immediately and see all relevant information. The answer to a problem in a resort should no longer be "Let me get back to the office and check…".
From a finance perspective, Diamond Banking allows you to drill down to transaction level detail. As well as having functions such as multi-currency as standard, Diamond Banking has been designed to give you ultimate flexibility and control with its dynamic configuration.
Customer Relationship Management
Customer Relationship Management, or CRM functionality is the latest edition to JFA's Diamond reservation system. It allows your travel business to become truly 'joined-up' and customer focused, by maintaining your customer records as a core part of your system.
Rather than the customer simply being a 'name on a reservation', the customer's details – along with their reservations history, communication preferences, contact history and more – are all stored centrally within your reservations system. This means that all customers can be uniquely identified, and all of their interactions with your business can be recorded and tracked.
Fundamentally, this allows you to have a genuinely joined-up system – empowering your reservations agents and office staff to understand the bigger picture of the relationship between the customer and your organisation. At a glance, reservations agents can see all active and historical reservations made by the customer, along with any previous or ongoing communications, and more – adding real value to all customer contacts.
Additionally, having access to this level of customer data allows real insight into customer reservations behaviour and preferences, which can be used to influence not only operational decision making, but also longer term business improvement.